The ride is over and the magnitude of it is just starting to sink in. Whilst it's still fresh in my memory, it seems like a good time to explain how everything panned out over the 19 days of riding. Therefore, over the next month or so I will be publishing a write-up on each chunk of the ride, beginning with this one.
Before I start, I just want to mention a few areas that I will be skipping over slightly: kit, technical issues and training. I will cover these topics in separate articles, as I know that not everyone is interested in my choice of tyres or my hrTSS.
With regards to technical issues, I simply didn't have any, so there is little to say. I'm sure this is partly down to kit I chose and I will cover these choices in a separate post.
Day 1 – 362km – Tarifa to Mengibar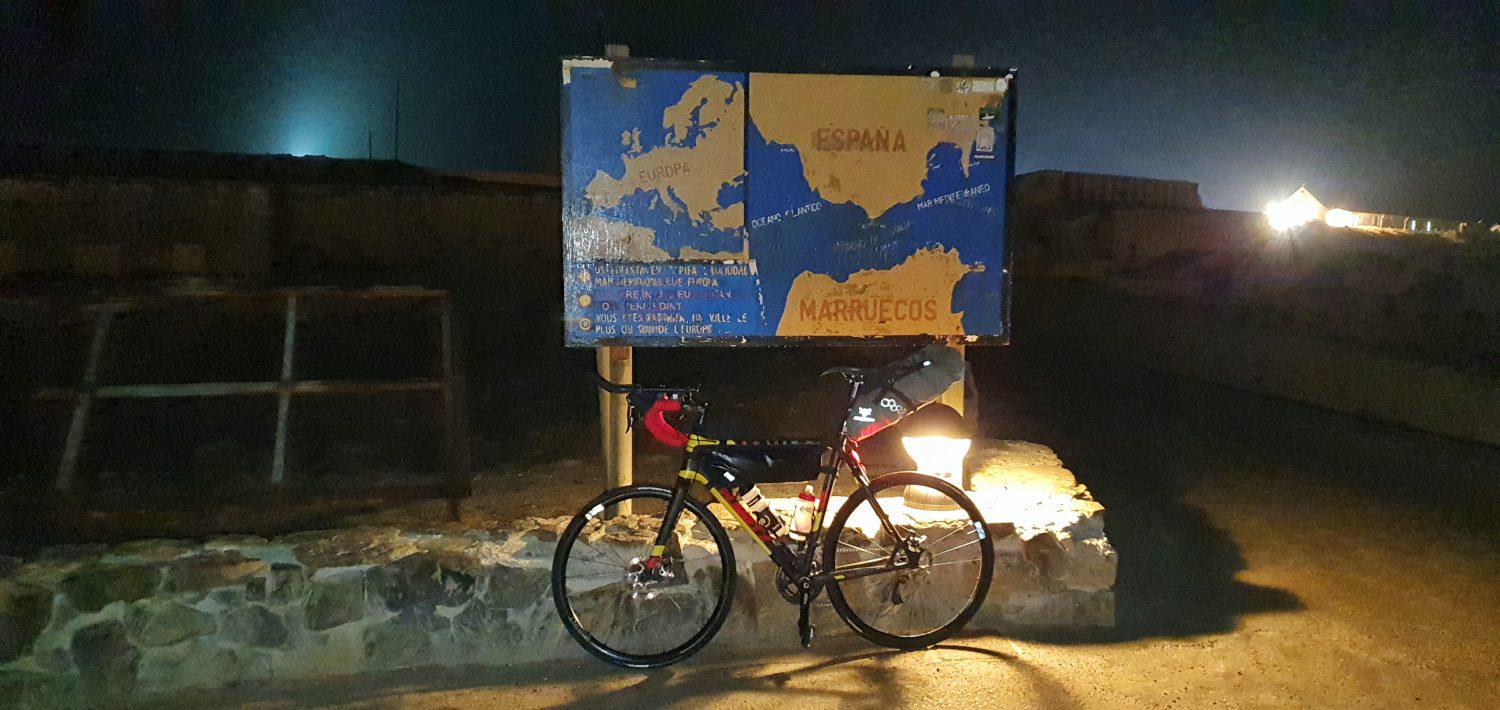 I made two mistakes before I had even started pedalling. Both had a pretty big impact on my first day of riding. Firstly, I didn't manage to sleep – I was filled with a nervous energy and lay in bed unable to even relax. And, secondly, I set off with my main water bottle only a third full.
Normally, such mistakes are minor, but setting out at midnight meant that my first six hours of riding were spent thirsty and battling drowsiness. From Tarifa, I immediately headed up into the hills. This had always been the plan, with the aim of doing the worst of the climbing in the cool hours of darkness. Despite my body yearning for sleep, it worked well. And, by the time the sun rose, I had climbed 2,500 metres – almost half my climbing for the day.
The rest of the day continued in a similar vein, with plenty more climbing to come. But as the afternoon heat picked up, a hot, dry headwind slowly began to take its toll on me. Foolishly, I had underestimated the effects of the dehydration from earlier in the day and soon started to feel headachey.
The heat also made it hard to eat. I knew my body would struggle with this sudden transition to a high-calorie diet, as it had done before. But the heat and dehydration made it worse. I was only able to eat a fraction of what I needed to before feeling very nauseous. Whilst calorie-counting on the bike, I estimated I would end the day with a 5,000-calorie deficit – not sustainable.
I called it quits at around 20:00, after a very respectable 362 kilometres and 5,200 metres of climbing. Before sleeping, I prioritised recovery. As well as making sure I took plenty of food, fluids and salts, I ran myself a cold bath to help flush the lactic acid out of my legs. I predicted, correctly, that this would be the day of greatest exertion on the entire trip and wanted to try and save my legs.
That night, I treated myself to six hours of sleep – by far my longest night's sleep on the entire trip.
From Instagram Stories:

Strava: Ride disappeared when it tried to sync – gutting as this was one of my biggest days on the bike
Day 2 – 354km – Mengibar to Requena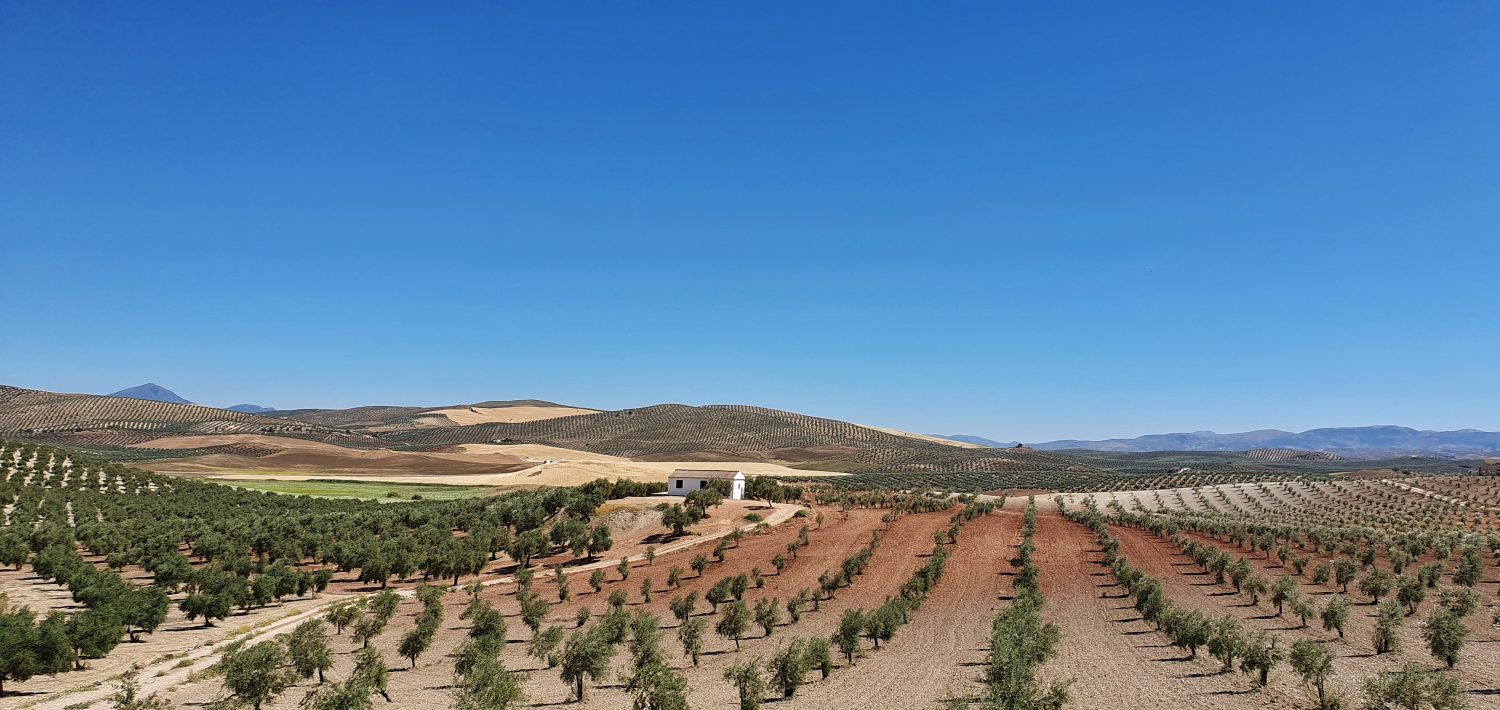 The second day is always the toughest, in my opinion. Any half-decent cyclist can ride 300 plus kilometres if they have to, but only a handful can get out of bed the next day and do it all again.
I woke feeling drained but no longer dehydrated and headachey. Unfortunately, I did still feel nauseous. I forced myself to eat at least 1,000 calories before I set off, as I knew I needed the energy. This backfired slightly because I then felt so nauseous that I had to nap for 20 minutes to recover. But when I did get back on the bike, despite feeling tired, my legs felt good and my energy levels were low but not catastrophic.
The day brought plenty more climbing and started with a pleasant headwind to add to the challenge. My first coffee of the day perked me up and I was aided by an odd climatic change. Starting out in darkness, the air was still oppressively hot, but after an hour of cycling I crossed an invisible line and into a pocket of cool, fresh air. Small changes like this are normally imperceptible but can make a big difference when you're already suffering.
After a hilly morning, the landscape began to flatten out, as I passed through a surprisingly remote region. My appetite had begun to return, aided by cooler temperatures, but the remoteness meant I was limited to petrol station snacks once more. As the evening arrived, I was greeted by my first proper tailwind, which propelled me forward and provided a welcome psychological boost.
Dinner was two of my favourite Spanish foods – tortilla and gazpacho. The former is a good source of carbs, fat and protein, whilst the latter is a great recovery drink – high in salt. I finished the day knowing that I had completed my hilliest section of the trip, with Valencia and the coast in sight.
From Instagram Stories:
Strava: https://www.strava.com/activities/2410300549
Day 3 – 337km – Requena to Tarragona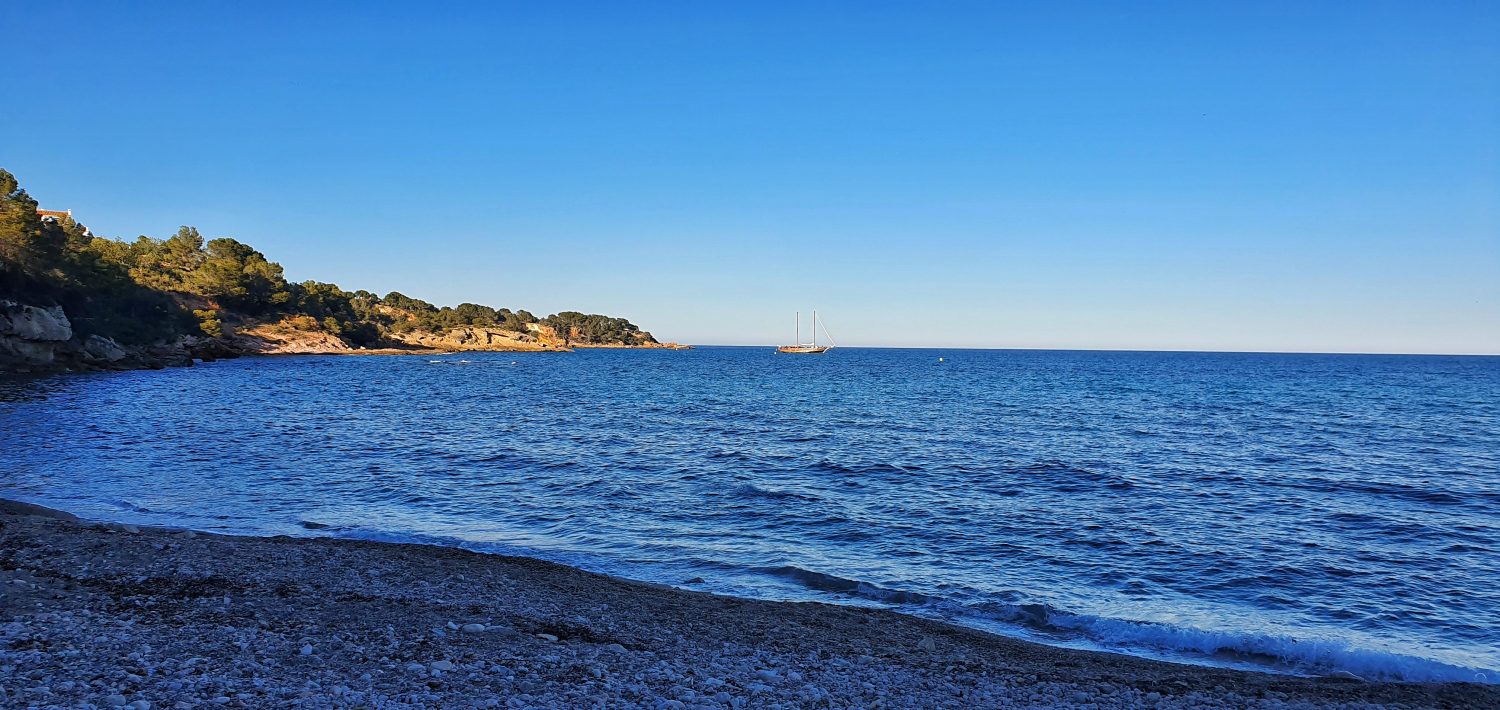 After pushing it a little late on the previous day, I was slow to get started, not leaving until 06:15. This was something I had done on my training ride and knew I needed to avoid it or risk getting out of sync with the sun.
The day started with some terribly surfaced service roads, then a descent that saw the temperature drop to a finger-numbing 4 degrees in the pre-dawn shade. Negotiating the outskirts of Valencia was swift, but it did involve a few short stretches of gravel through dusty orange orchards.
Unsurprisingly, the coast brought flatter cycling. But, thanks to a light headwind, I didn't initially see the advantage of this. However, as I joined a busy but smooth road in the afternoon, a strong tailwind picked up and I started to fly along. After several hours, I had to divert onto backroads to avoid joining the motorway, but this also meant a stretch of beautiful cycling along the coast, away from the traffic.
The day ended in Tarragona, where it transpired I had booked a hostel beside the main square. Dusty, sweaty and only thinking of my bed, I rolled past the crowds of tipsy revellers. It was odd to think that I would be asleep before they ordered their next drink and probably back on the bike before they had even made it home.
From Instagram Stories:

Strava: https://www.strava.com/activities/2412656318
Day 4 – 329km – Tarragona to La Palme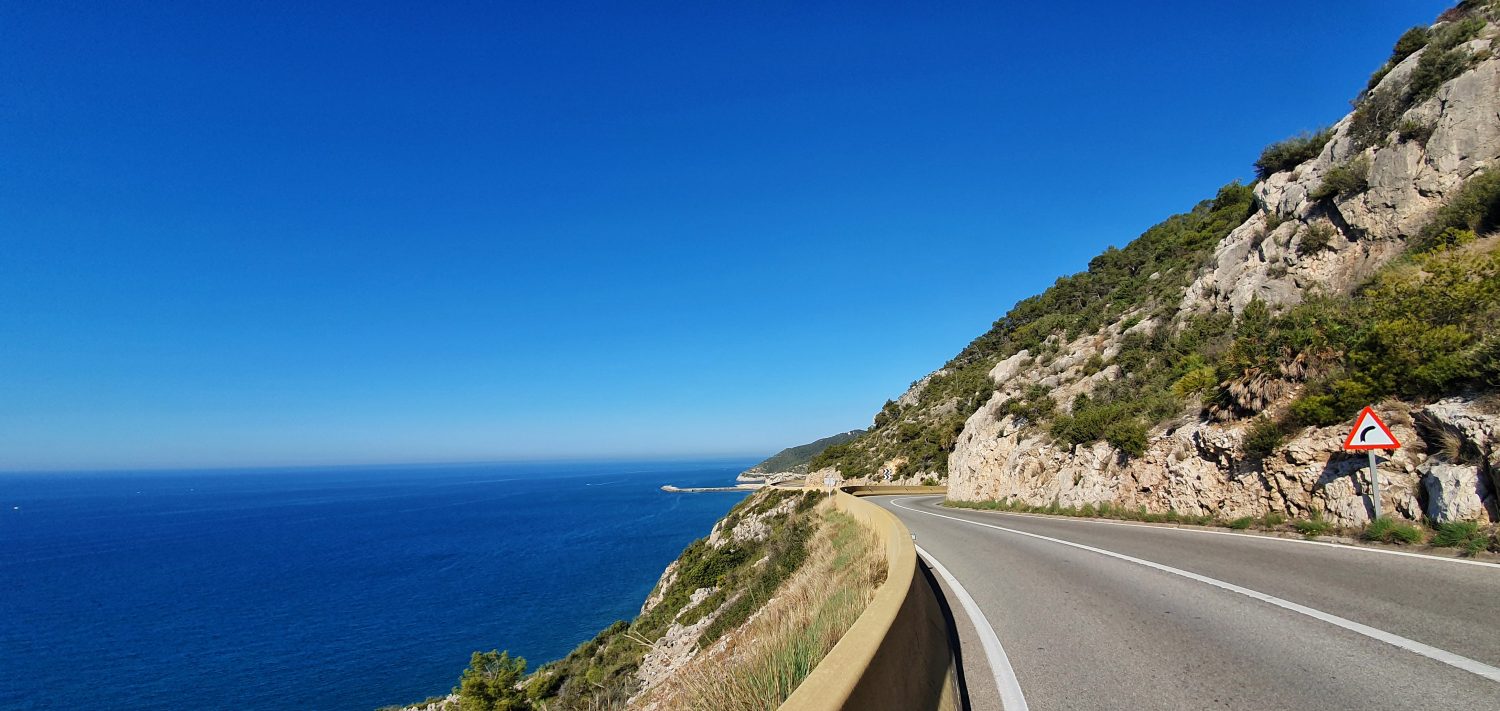 I set off with the last few drinkers still stumbling home through the streets. Continuing to follow the coast north, I began to feel proper pangs of hunger for the first time in days. This wasn't pleasant, but it was a relief to know that my body was starting to adapt and reacting in a way that I could at least control.
I approached Barcelona on a beautiful but busy coastal road that wound its way from cove to cove. For the first time, I had company, with countless riders zipping past me on expensive bikes. Unfortunately, as soon as I hit the outskirts of Barcelona, progress slowed dramatically. I had plotted a route around the edge of the city, hoping to avoid the worst of the traffic. Unfortunately, I hadn't accounted for the endless succession of traffic lights, which eventually cost me nearly an hour.
As the afternoon progressed, the heat and traffic again picked up, which made for some challenging riding. But as I passed through the cycling mecca of Girona, then Figueres, the birthplace of Dali, I began to find my rhythm again. The tailwind had picked up and I knew that a new country was imminent. Despite the irrelevance of borders during this challenge – unlike my previous ride – I still felt a sense of excitement at crossing this arbitrary line.
Even the arrival of more climbing did nothing to dampen this and I made fast progress towards the low pass into France, enjoying the chance to get out of the saddle after an afternoon of flat riding. I raced into a new country and made good progress in fading light, after a pitstop for an enormous dinner of pizza and pasta.
I had misjudged the availability of shops during the last stretch, however, and had to scrounge some water and a baguette from a just-about-to-shut restaurant. I pressed on under moonlight and eventually stopped beside a field of vines, where I lay down to sleep next to a low wall.
From Instagram Stories: