At 04:00 on a quiet Sunday morning, a group of lycra-clad riders stand outside the modern Onomo Hotel in central Kigali. There is an energy rippling through the bunch as the clock ticks down to 04:30. The inaugural Race Around Rwanda is about to begin.
Suddenly, cleats click into pedals and we are off. Flying through the empty city as a peloton, we are led by a sponsor vehicle for the neutralised first 10 kilometres, flanked by police motorcycles. As we spin easily across the beautiful tarmac, I chat to a lean, long-haired rider next to me. He's a former professional rider, now working for Shimano and here to demo their new GRX gravel groupset.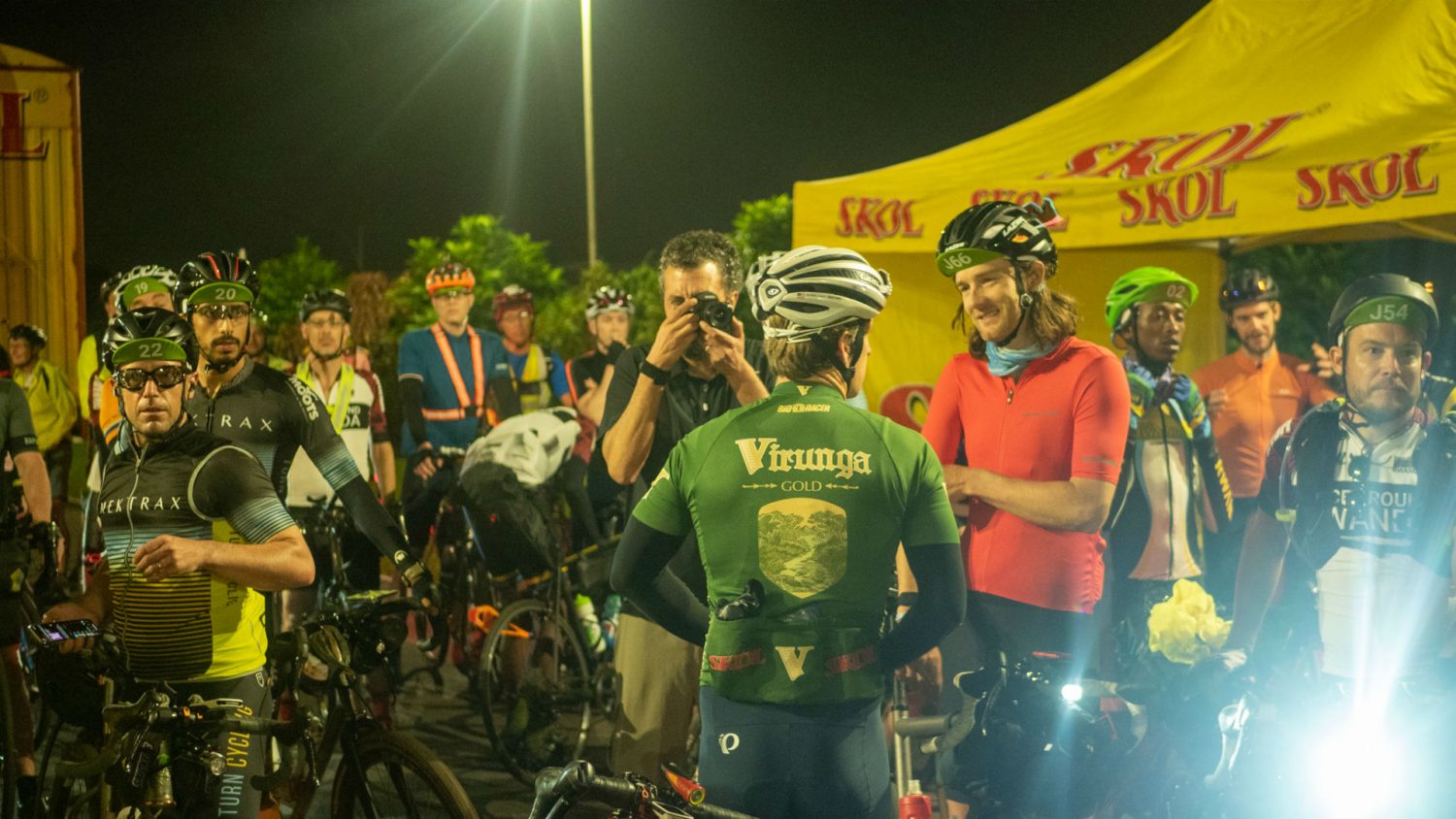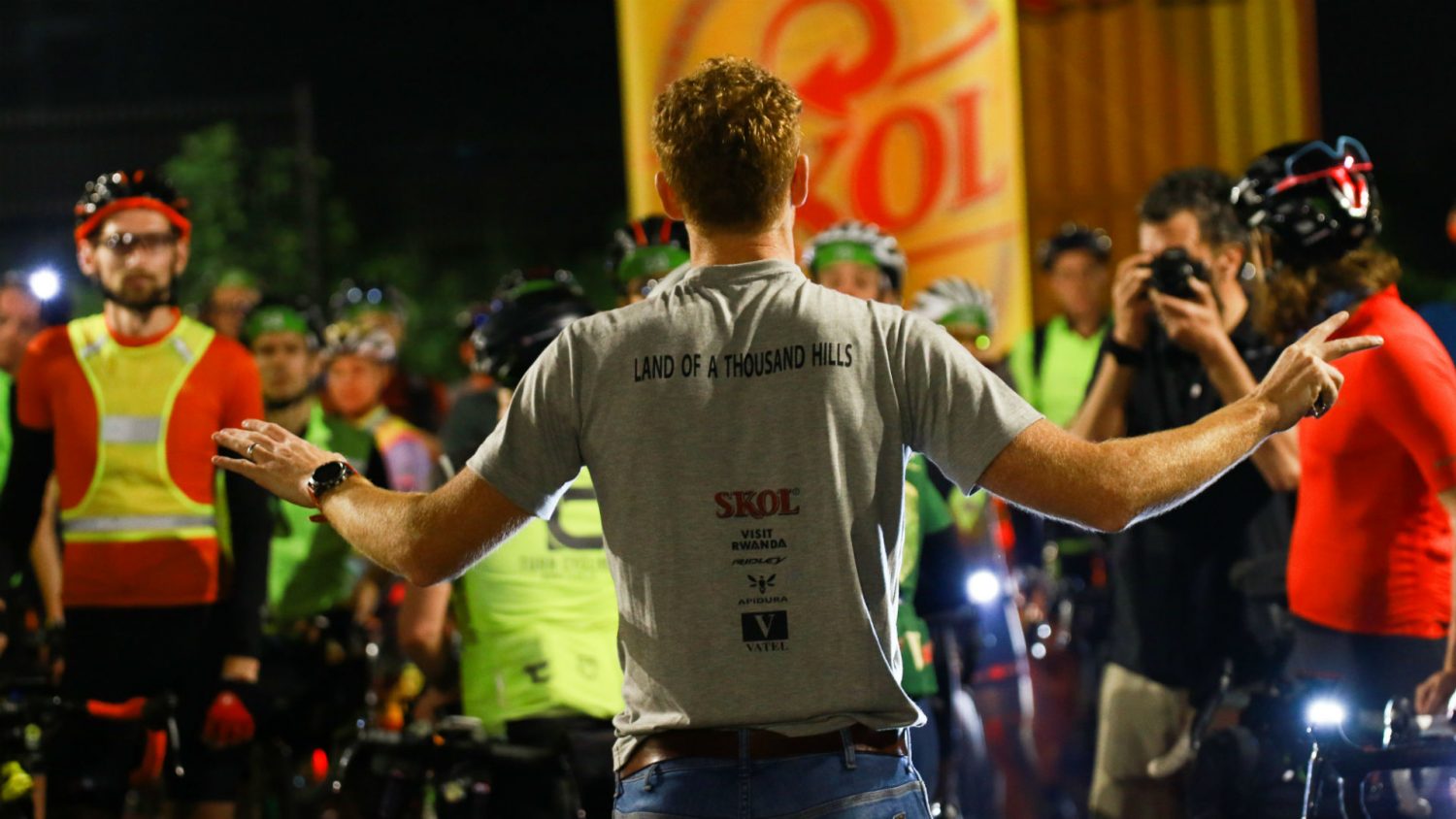 Soon though, the neutralised section ends and the pace ups. The favourites surge forward, already jostling for position, even with 950 kilometres of the race remaining. Josh Ibbett, former Transcontinental winner and pre-race favourite, had stopped for a nature break and comes past me at searing speed, flying through the pack.
I do my best impression of this a few minutes later, putting in a sustained burst to get myself positioned between the leaders and the chasers. With slipstreaming not allowed in a race like this, it is nice to find yourself a bit of space early on. And although I know the extra effort is perhaps ill-advised, I also know that some solitude will also allow me to find my own rhythm.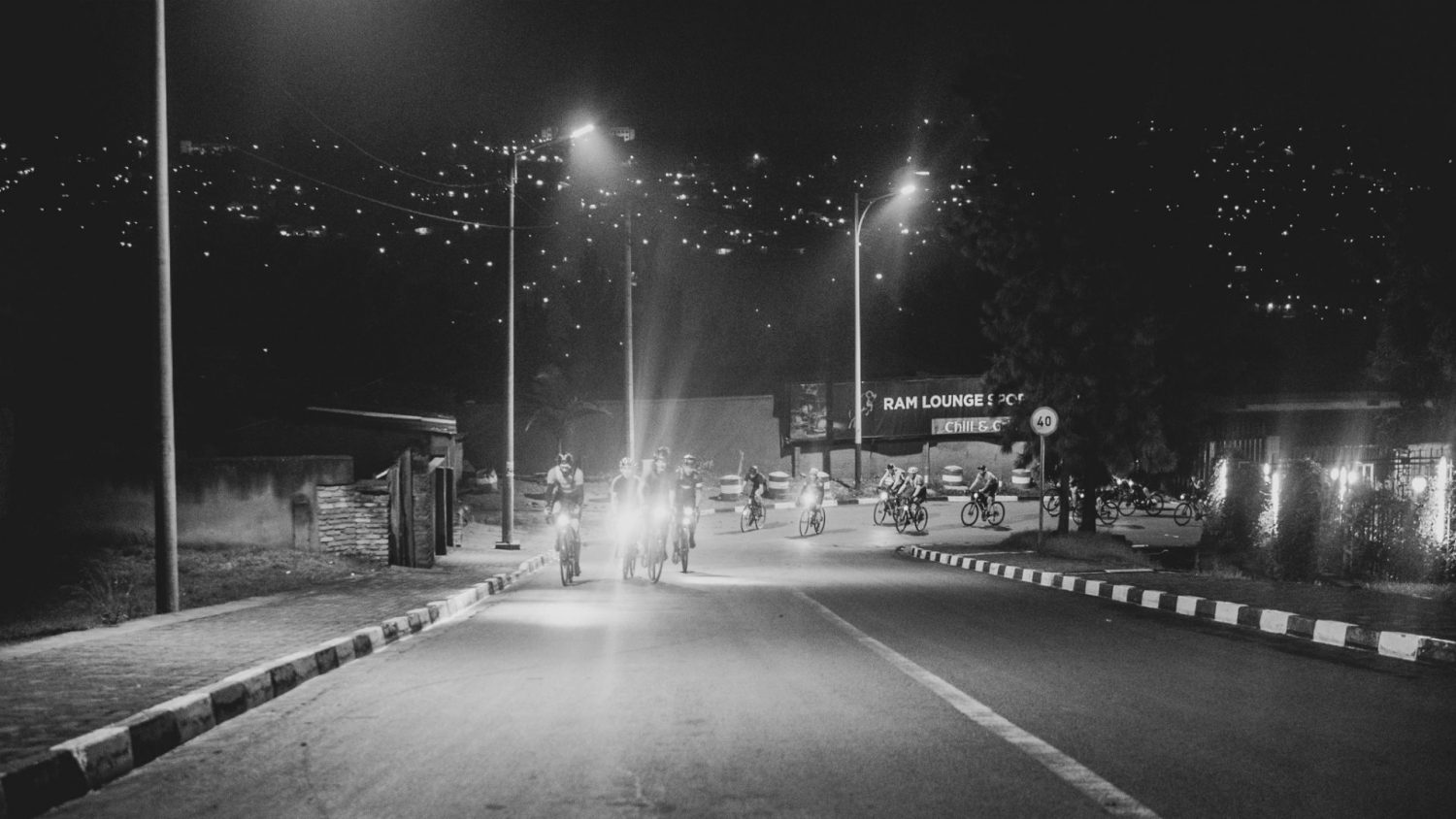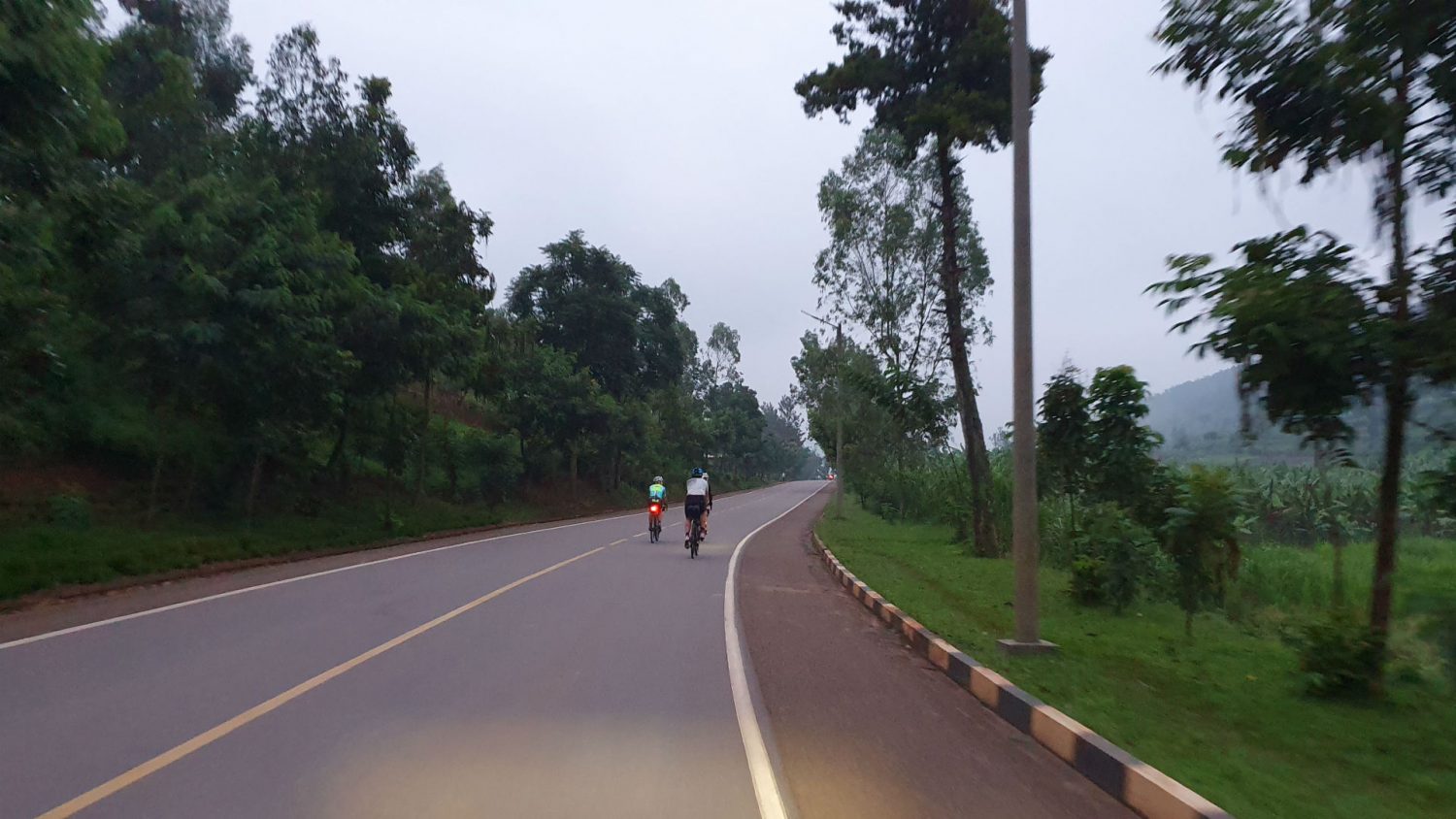 The first section is an easy ride over rolling countryside, as I head east to the border of Akagera National Park. Here, as the sun burns in the cloud-free skies, I hit the first gravel section – 25% of the race route will be on similar surfaces.
It starts well, as I pass through a beautiful savannah landscape. However, the surface soon deteriorates once the road narrows to a track. Recent rain has left behind patches of slippery mud and puddles in places, and the ride becomes much more technical. At one point, my front wheel slips into one these puddles and disappears almost to the axle. At another point, I have to dismount and walk.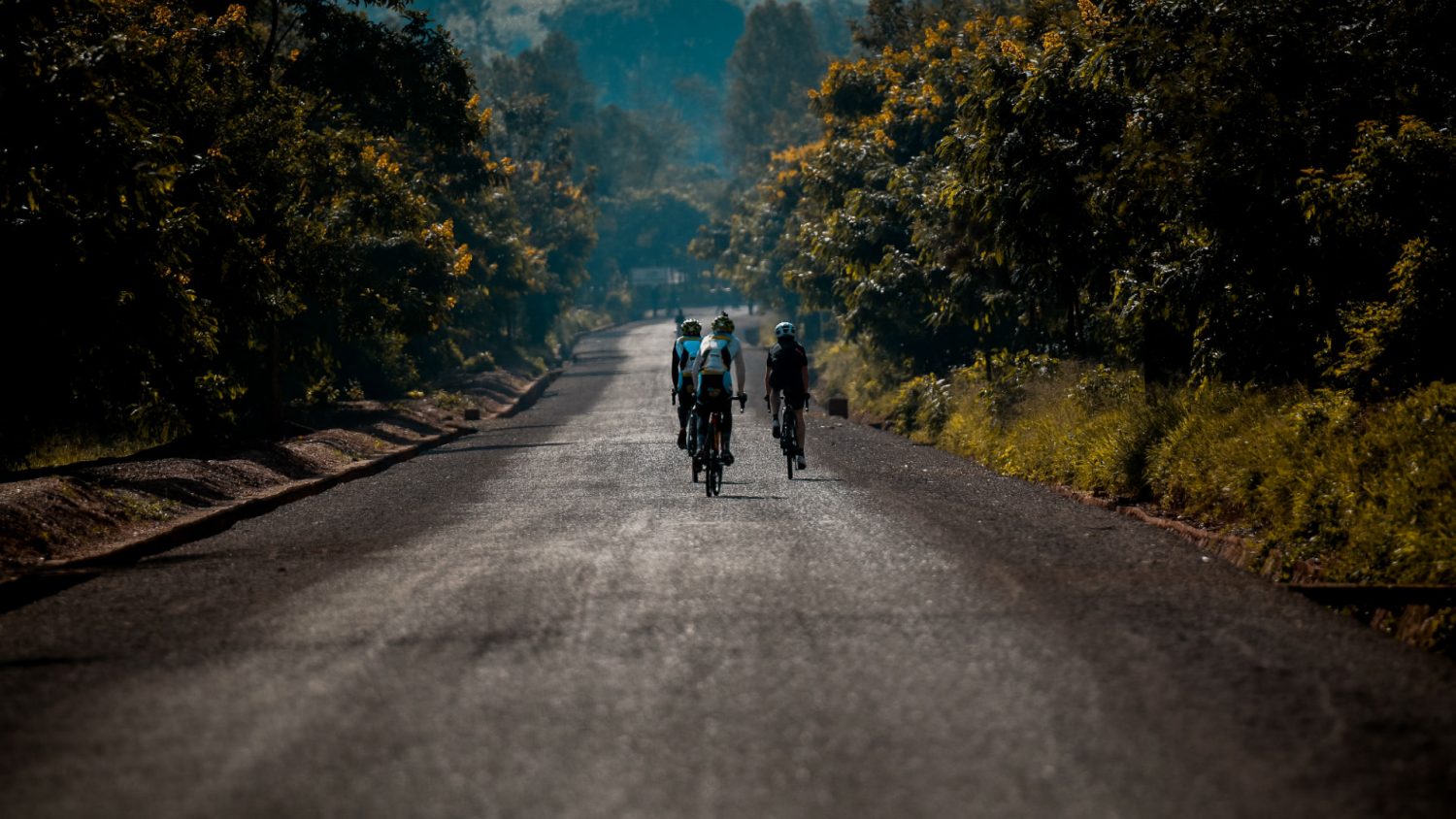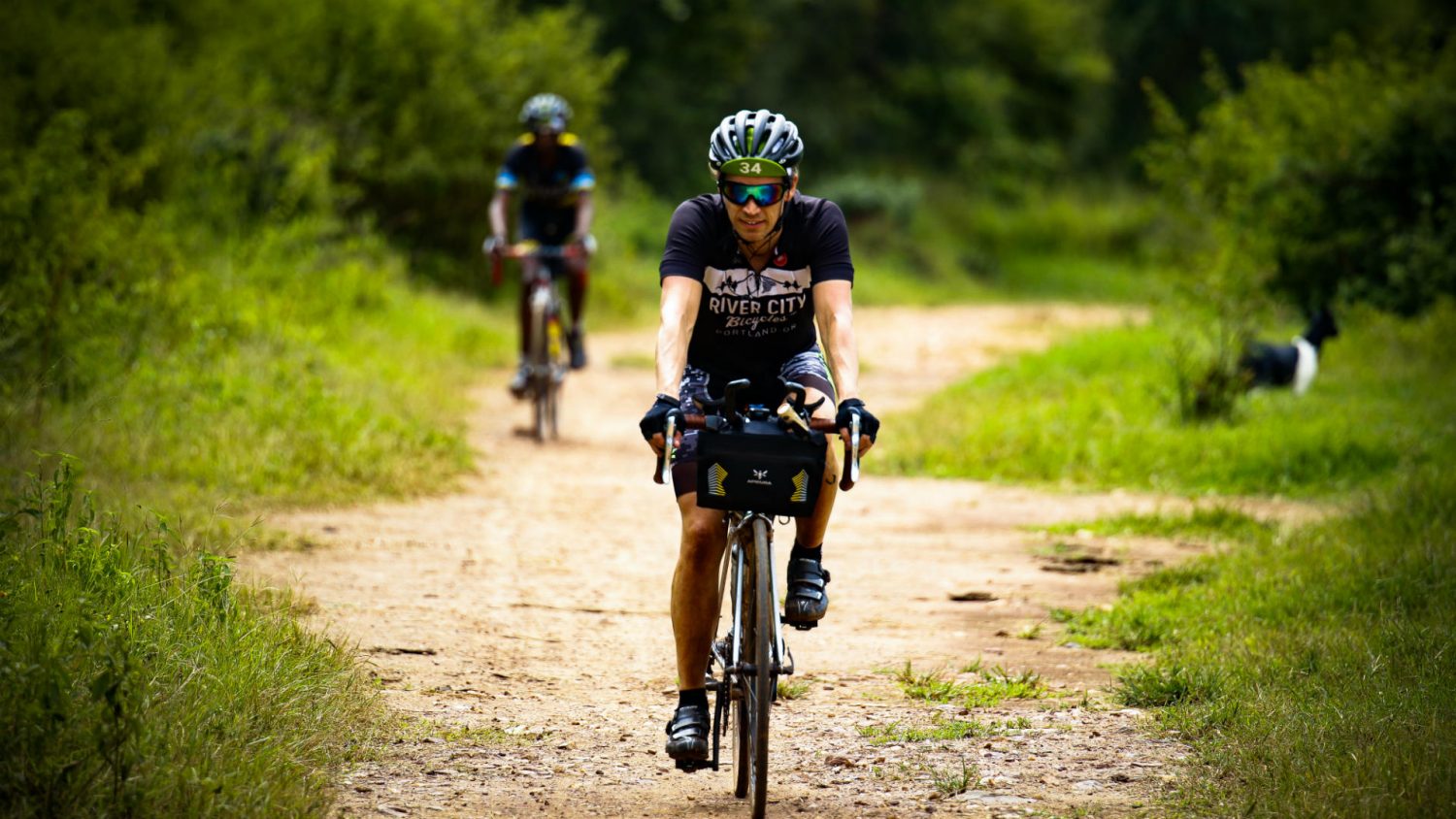 As the route swings back towards the west and on to better gravel, I begin to really feel the heat and effort of this section. Coming from mid-winter, my body is not enjoying the equatorial temperatures. I begin to slow down and stop for more water, then take a quick break in the shade.
I'm passed by a couple of riders, both of whom seem to be riding more strongly than me, in spite of the heat. Eventually, I limp into Checkpoint 1 after 215 kilometres, ready for a break. I'm greeted by the sight of sweaty, muddy riders gorging on pasta and soft drinks.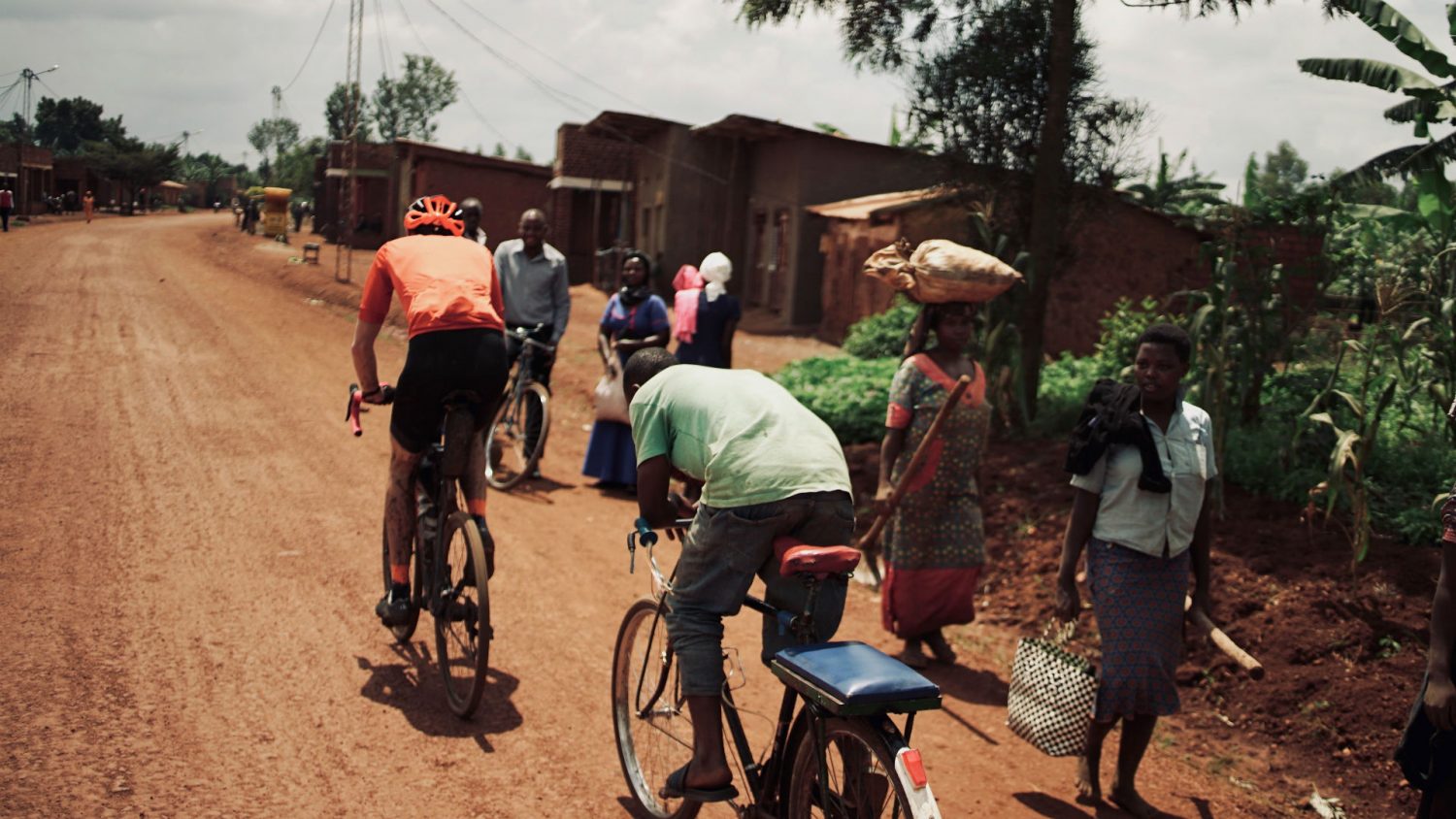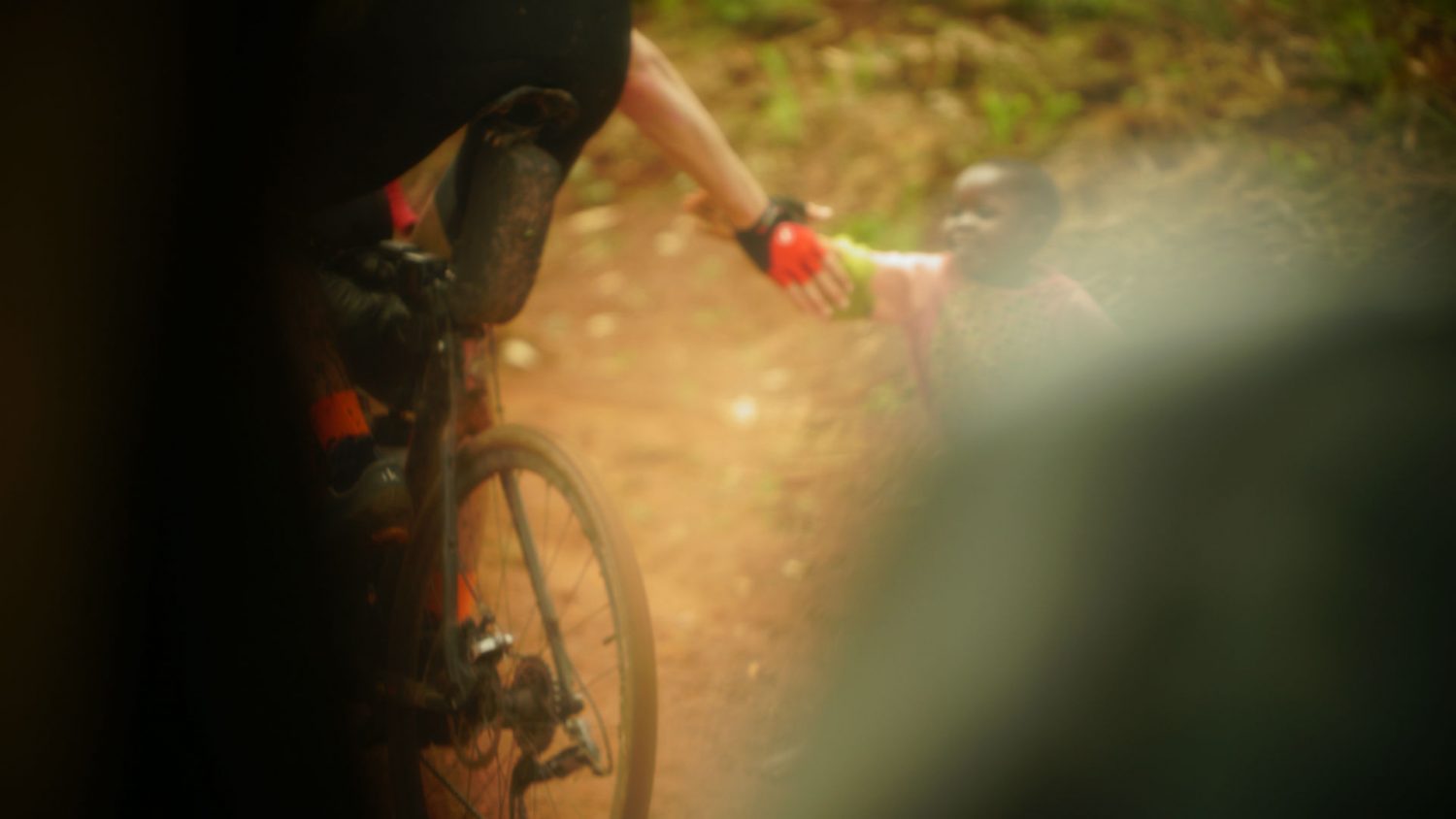 I try to join refuelling frenzy, but as I battle a plate of pasta, waves of nausea wash over me. Struggling to eat, memories of the issues that afflicted me in Italy come flooding back. I'm not in a good place. I'm sorely tempted to sleep here, but after some more pasta and some rest, I get back on the bike and press onwards.
The following hours are unpleasant, as I make slow progress up a gravel climb, still feeling very unwell. This is my lowest point of the entire race. I'm unhappy, stressed by the concern that my eating issues may become a persistent problem – spoiling a sport I've been loving until now.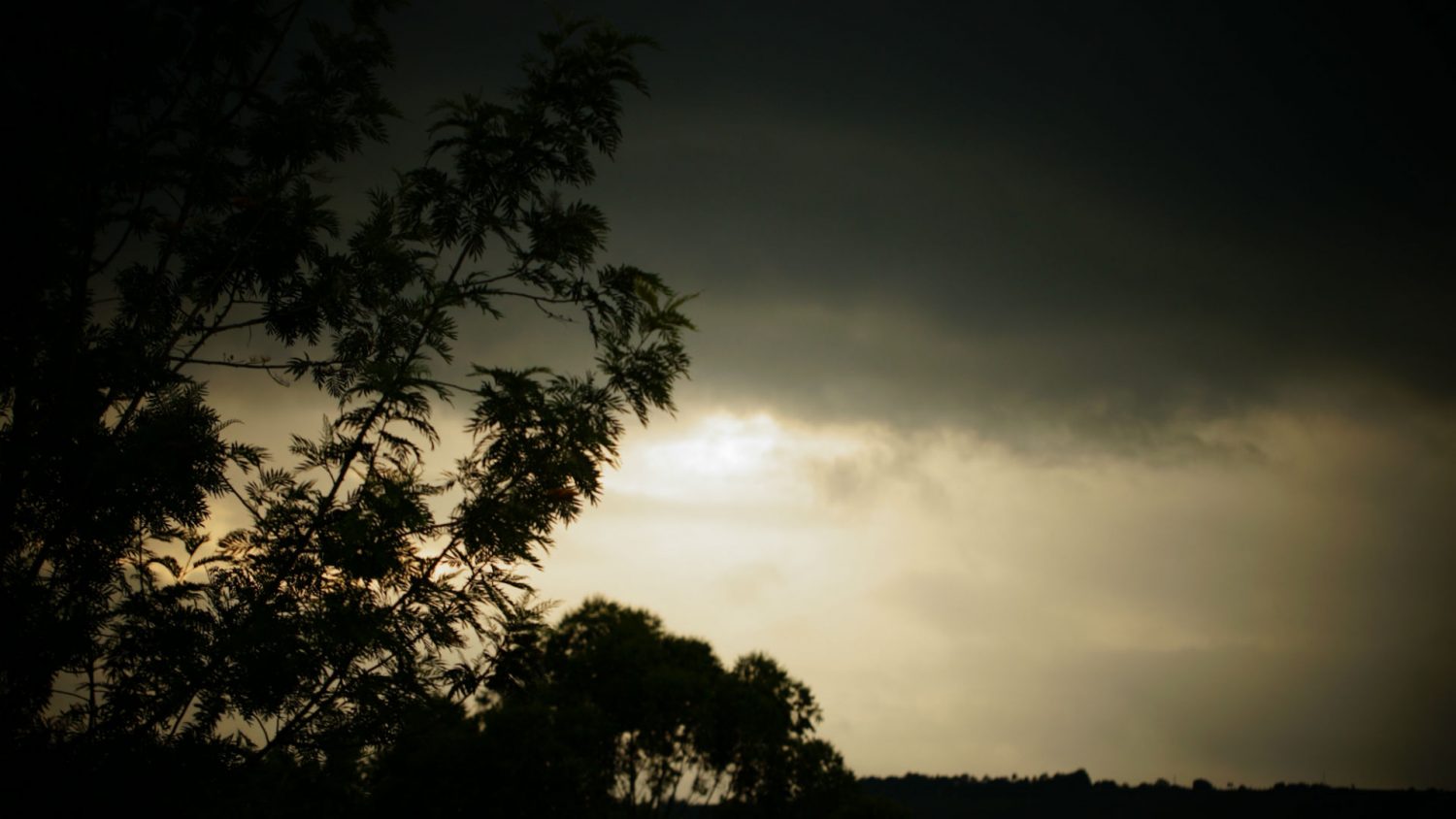 However, as the sun sets and lightning fills the sky, my focus switches to external conditions. Before long, the heavens unleash a barrage of torrential rain. This turns the track ahead of me into a river in places. Oddly though, these miserable conditions strengthen my resolve. For the first time since I started, I'm battling something tangible and outside of my own body. It feels more beatable.
A couple of hours later, I limp into a hotel, covered in mud and water. Every item of clothing I'm wearing is soaked and uncomfortable. My disc brakes are barely working and my chain is making a horrible noise. But my spirits are lifted from having survived the storm.
I force myself to eat and then get some sleep. I've covered just 287 kilometres, but it seems to have wiped me out. To my surprise, the tracker shows that I'm still in the top 10, but I barely register this. Aware that I'm still suffering and that recovery is key, I decide to allow myself an extravagant six hours of sleep – unheard of in a race. I set my alarm and fall asleep almost at once. (Read Part 2 here)
*Photos kindly supplied by Race Around Rwanda. Credit goes to all the photographers but especially to Ryan Le Garrec and LeanDro Deldime for their hard work following the race during all hours and conditions*
Ride 1 Stats:
287km – 3,896m climbed – 20.2 kmph average – 14:11 moving time and 17:14 elapsed time, followed by 9:24 (!) recovery
Strava here