Dawn brings storm-free skies and, after forcing myself to eat some breakfast, I set off feeling much better. I'm aware that such a late start means that any chance of a good position in the race has probably gone. But, after having to scratch in Italy, I just want to finish this time.
After a beautiful asphalt descent on drying roads, I hit yet another gravel section. This road eventually takes me between the spectacular Twin Lakes in the north of the country. As I had hoped, my delayed start means that the gravel is dry. Despite the incredibly hilly route, I make good progress with beautiful views on both sides.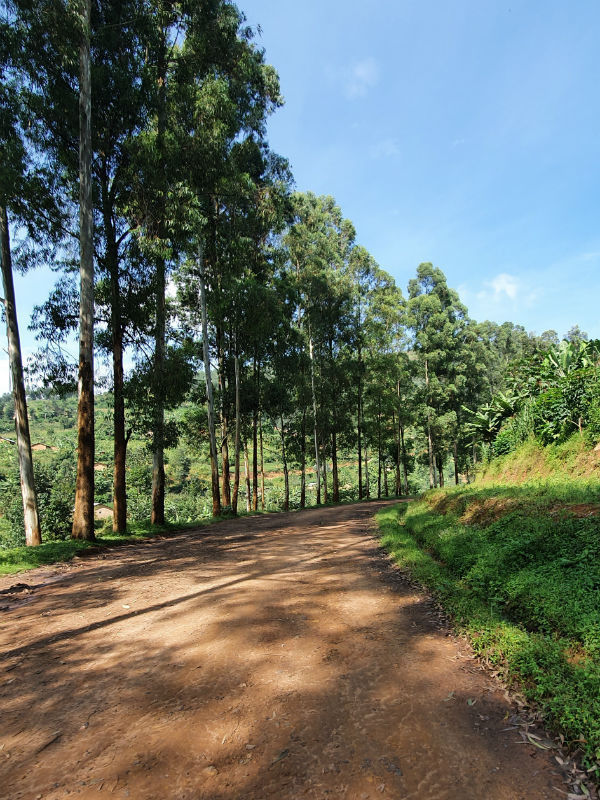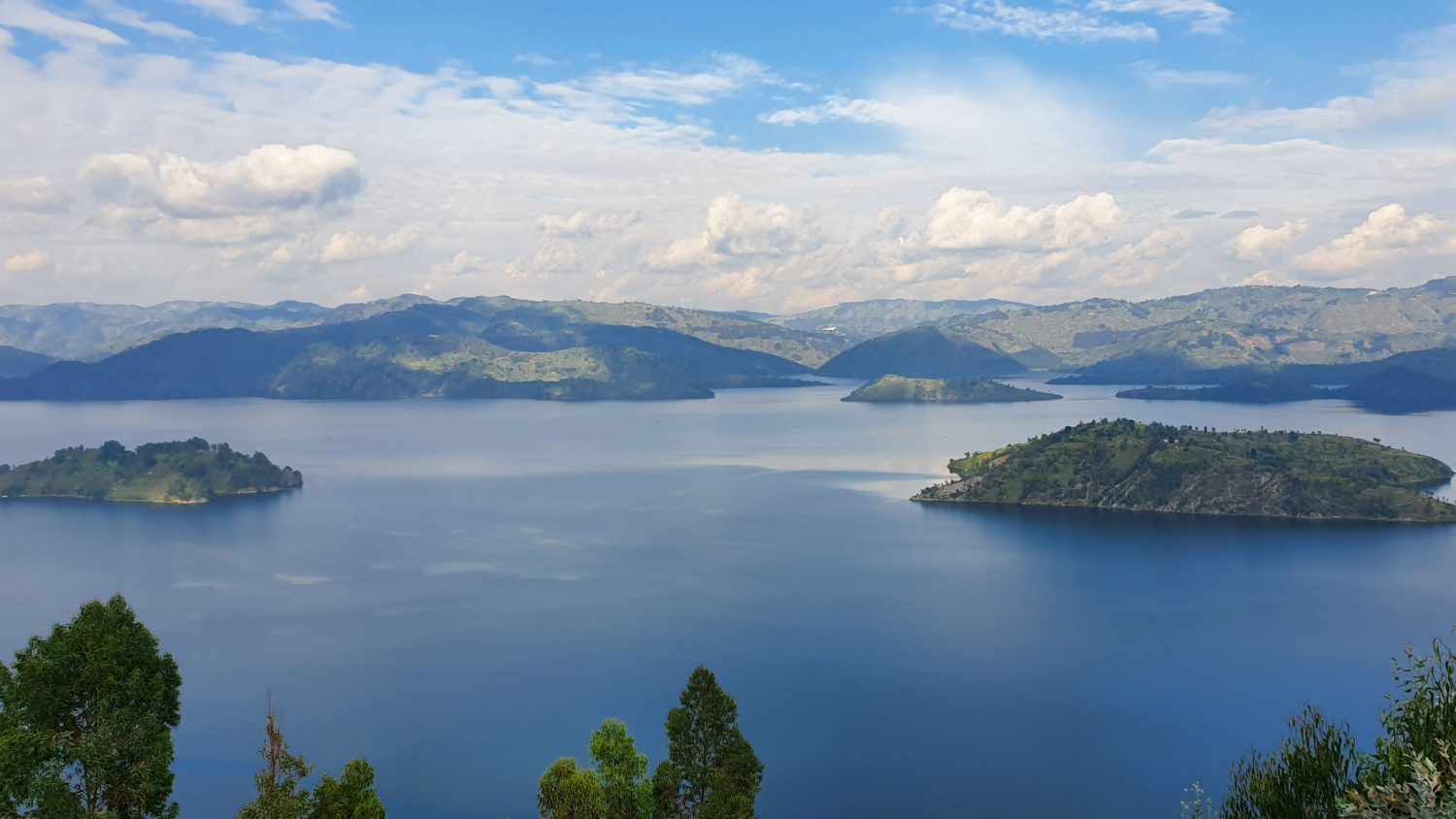 However, as I brake on one descent, my brakes let out a horrendous screech. Stopping in front of a bemused crowd of villagers, I investigate the problem. It transpires that my disc brake pads are severely worn. But, even more seriously, the springs holding them in place have somehow come loose and become mangled – presumably due to last night's storm.
I bodge a repair for the springs, but the chances of my brakes lasting another 600 kilometres are extremely slim.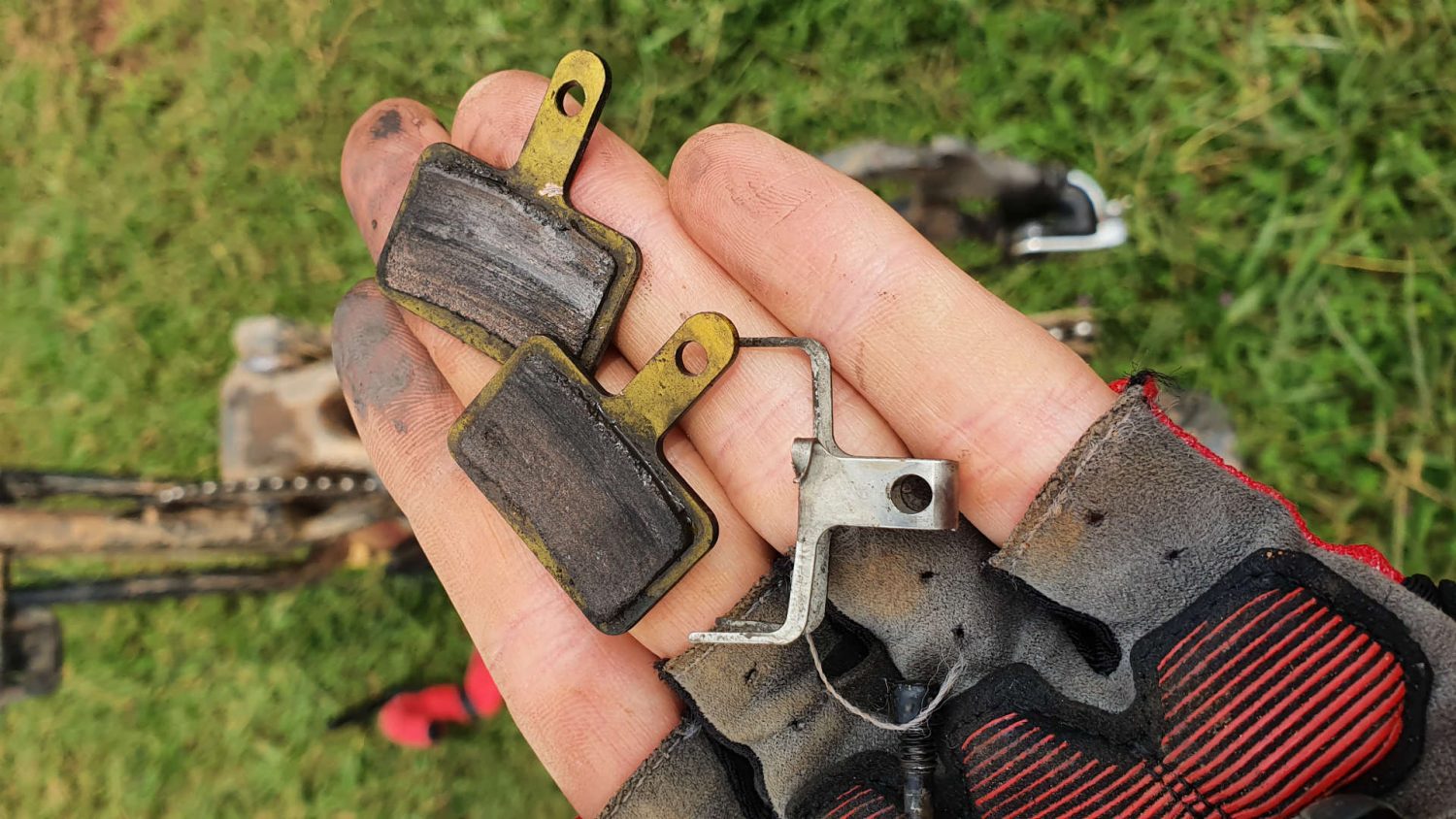 For a moment, I'm gutted. Just as I am beginning to feel good, a mechanical has scuppered my ride. However, I soon remember that the next checkpoint is the national team's cycling centre. I text ahead with a photo of my pads, then hop back on the bike and hope. Minutes later, I have a reply saying that I'm in luck: they can sell me a replacement set.
Buoyed by this news, as well as the knowledge that I'm not far off the top five, despite my problems, I press on with new vigour. As the dirt turns into tar, I drop my forearms on to the handlebars and power forward in a rudimentary aero position.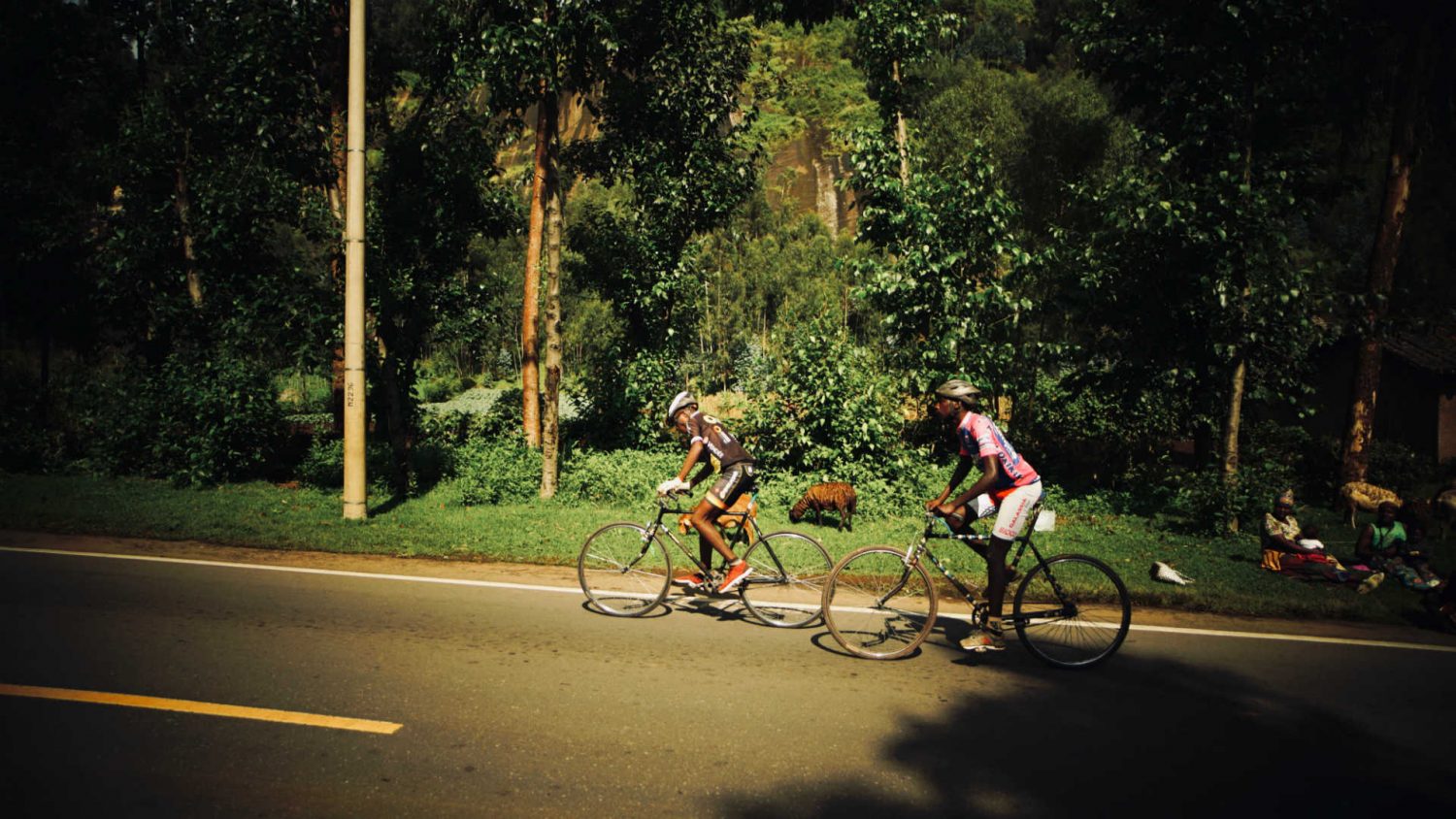 I arrive at Checkpoint 2 and immediately seek out the mechanic. In a matter of minutes, I have my pads replaced and brakes back to full health. Then, it is my body's turn. I gorge on a plate of pasta, some chips and an omelette. My stomach is back in the game. This will not be a repeat of Italy; relief floods over me as the food goes down easily.
As I eat, I chat to Simon – one of the organisers – and he tells me that Josh has dropped out due to disc brake issues. I've had a lucky escape.
But more importantly, he tells me that I'm closing in on those ahead of me and seem to be making a good speed, with plenty of daylight between me and the rider behind. I'm invigorated but still not thinking too much about the race. I get back on the bike and set my next target as Gisenyi, the city on the DRC border that marks the point at which the route swings south.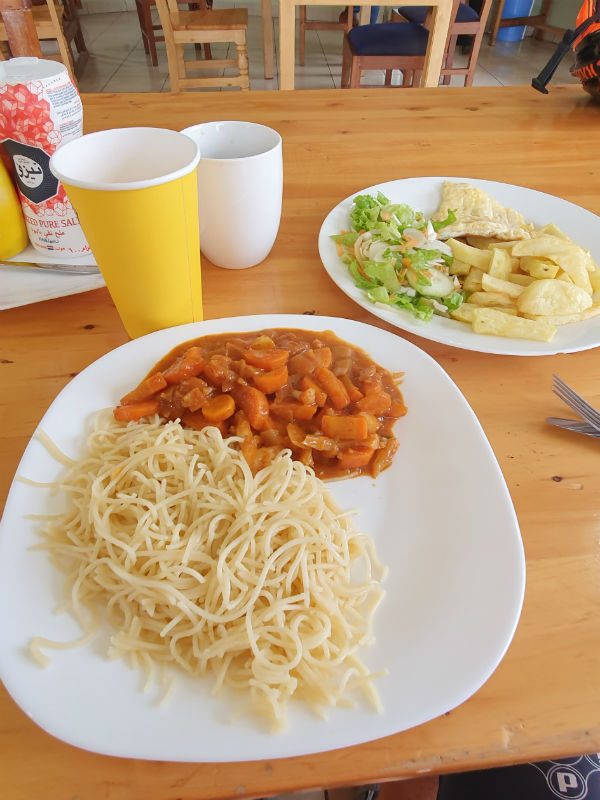 The next few hours fly by, as I climb to the foot of the volcanoes and the highest point of the race – around 2,600m – before dropping down to Lake Kivu as the sun sets. After a quick loop of Gisenyi and its bone-jarring cobbles, I'm climbing back up and into the hills above the lake.
At the beginning of the day, this would have seemed a reasonable stopping point. But, as I pause to wash down stale amandazi (doughnuts) with an energy drink, the decision seems inevitable. Ahead of me, dots are strung along the climbs that litter this rollercoaster of a road. One of them, Ultan, is long gone, but the other three are much closer, meaning I'm now in fifth position and closing.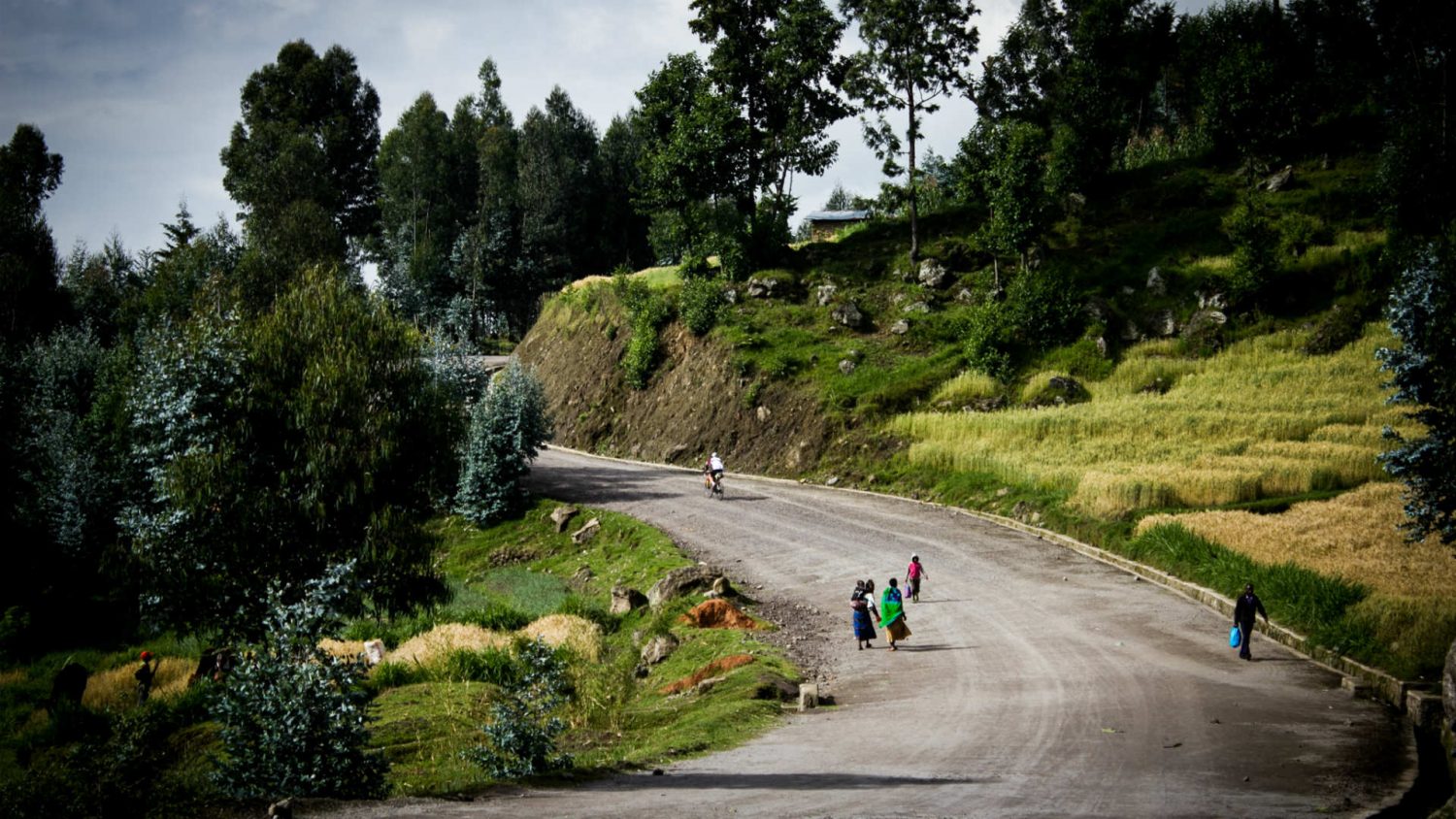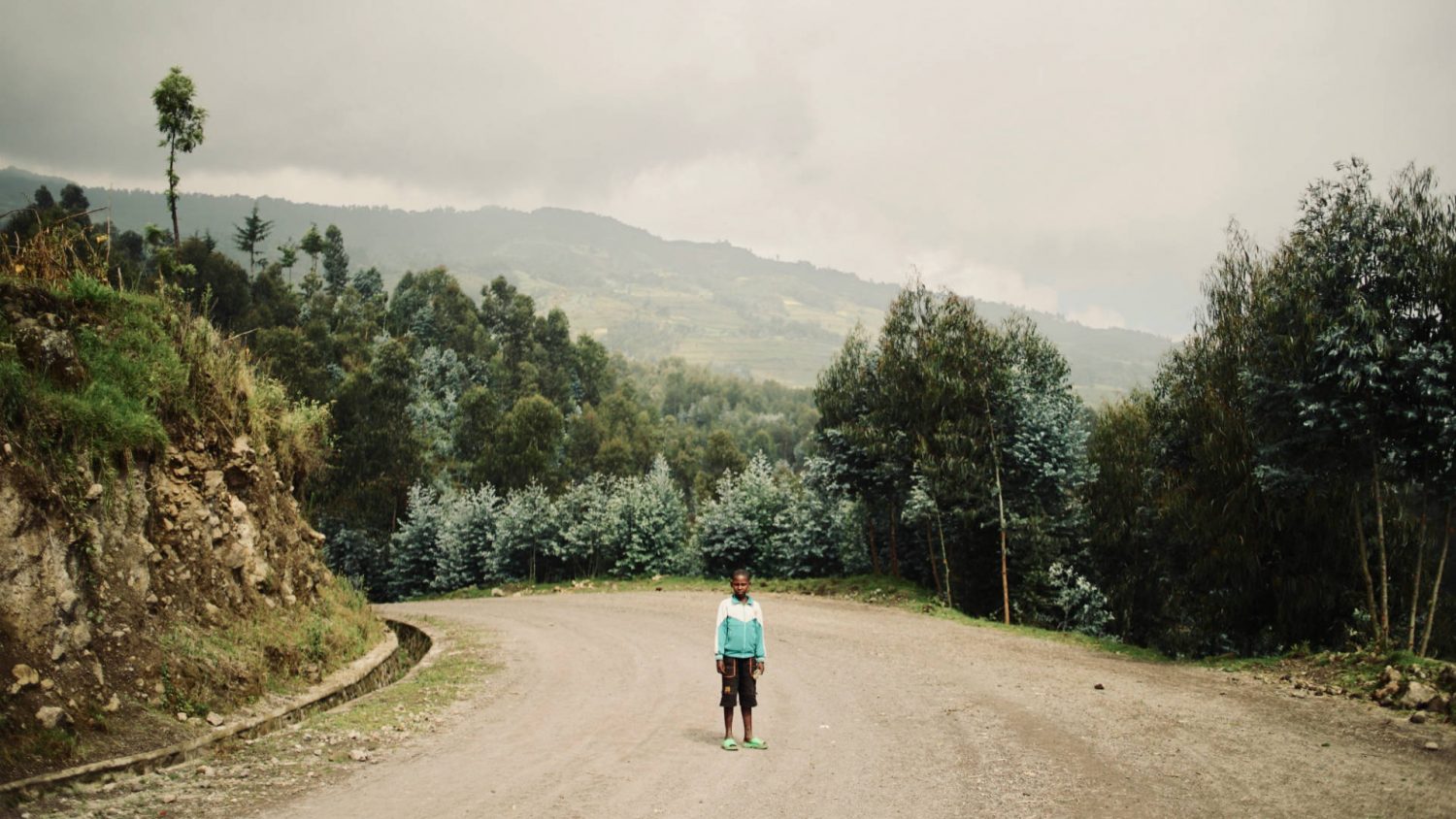 Mind made up for me, I head on into the night. The succession of climbs begins, with the lights of DRC visible to my right and the sound of frogs filling the surrounding forest. The road is perfect, the night balmy and the traffic non-existent. I could not ask for better conditions.
Over the following hours, I grind ever onwards, closing in on Checkpoint 3 at Kibuye, on the shore of the lake. As I get within striking distance, an odd thought enters my head: "What happens if I keep going?"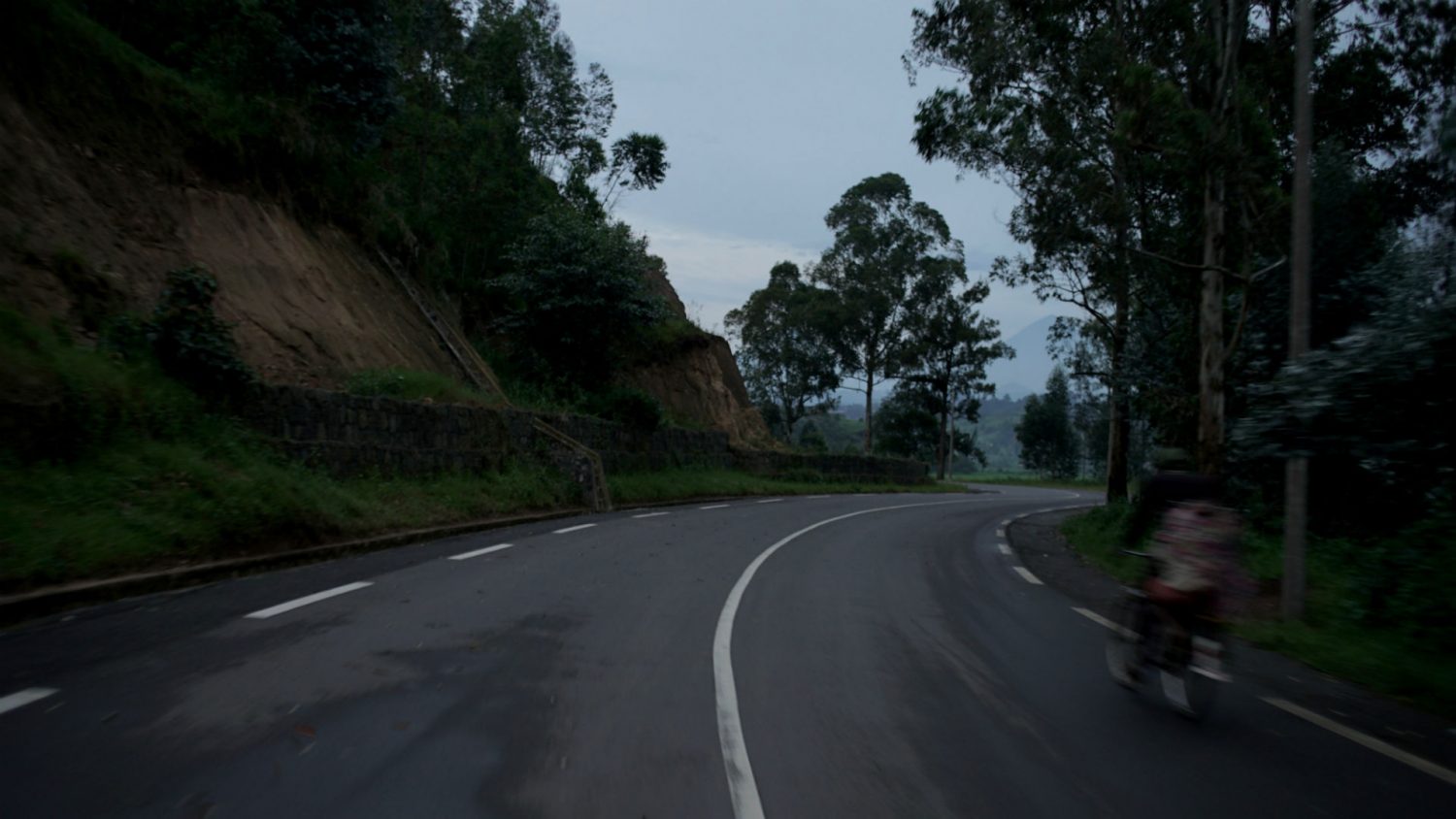 Right now, I'm in fifth, with sixth far behind. Christian, in fourth, is only an hour ahead, so I could probably pass him the following day. But my chances of passing Niel and Shawn – both very strong riders – during the day seems unlikely, given they have a further hour's advantage.
For a while, I mull over the choice. But as fly down the descent to Kibuye, feeling incredibly fresh, I make my decision. I'm going to attack. I have no idea about tactics in these kinds of races, but this seems like the perfect time to gamble and bet on myself. At Checkpoint 3, I inhale two plates of rice, grab some water and snacks, then hit the road.
I'm in and out in 30 minutes. It's 01:30 and, if I've guessed correctly, Niel and Shawn will be asleep for at least another two and a half hours.
It turns out, I'm at least 50% wrong. Shawn hasn't been able to sleep and appears from nowhere. We push off together, but I needn't have worried. Riding at the pace I have been sustaining throughout the night, I drop him on the first hill and know that I will put more time into him on the climbs to come – this is the hilliest part of the entire route. For now, I'm in second place.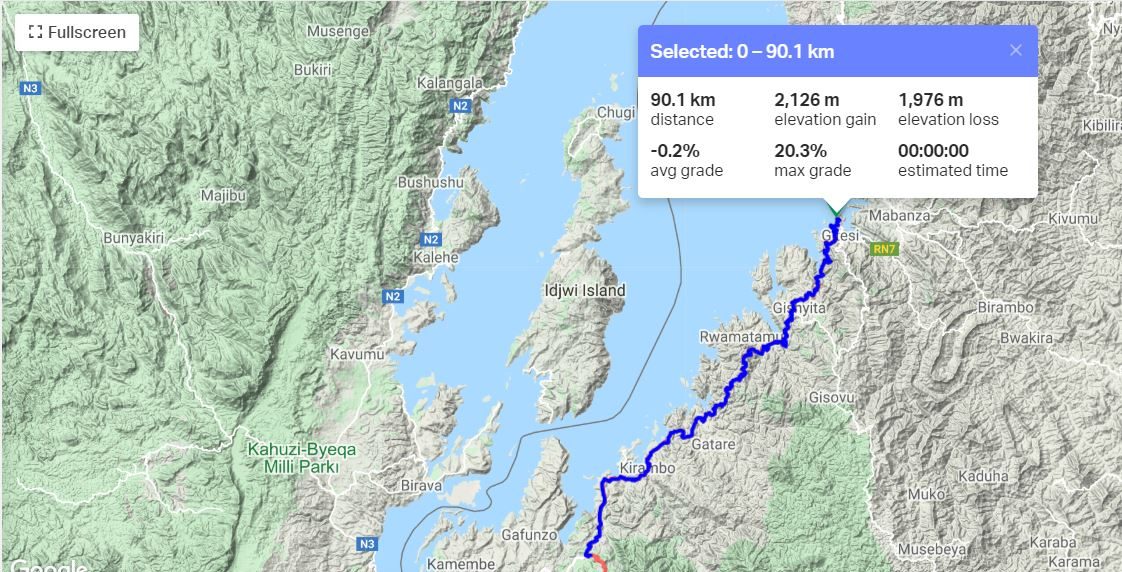 For the next two and a half hours, I press on up the climbs. And then Niel's dot starts to move. But, by the time this happens, I've put over 40 kilometres between us, as well as at least 1,000m of climbing. I know that now all I need to do defend this gap and not explode, continuing to ride at a steady pace even as I enter my second day of pedalling.
And, to my complete surprise, I manage this. The almighty "bonk" that I expect to arrive never does. As the sun rises and the cloud forest of Nyungwe rises up ahead of me, I keep turning the pedals, only stopping occasionally to buy snacks or water. I'm fuelled almost entirely by dry biscuits and bananas.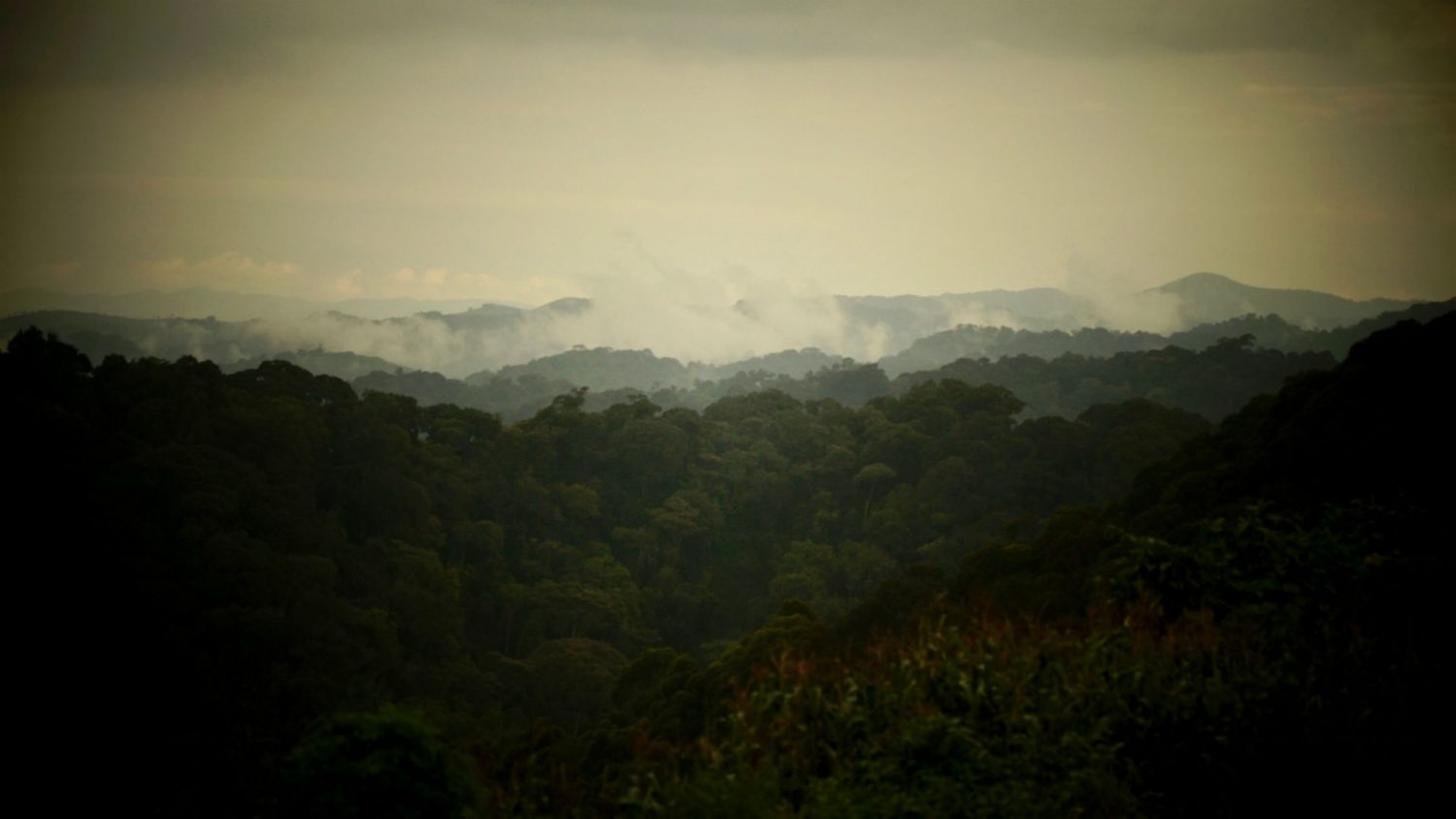 As I pedal through the jungle, L'Hoest's monkeys and baboons play on the road, whilst soldiers line the edges, signifying how close the Burundi border is. A freezing rain shower erupts from nowhere, but I'm soon out of it and descending into the heat of the tea plantations just below.
I spot a "fast food" sign on a building by the road and stop to load up on pasta from a buffet. This is only my third proper meal in almost 30 hours and I'm famished. The pasta is cold, but I wolf it down with indecent enthusiasm.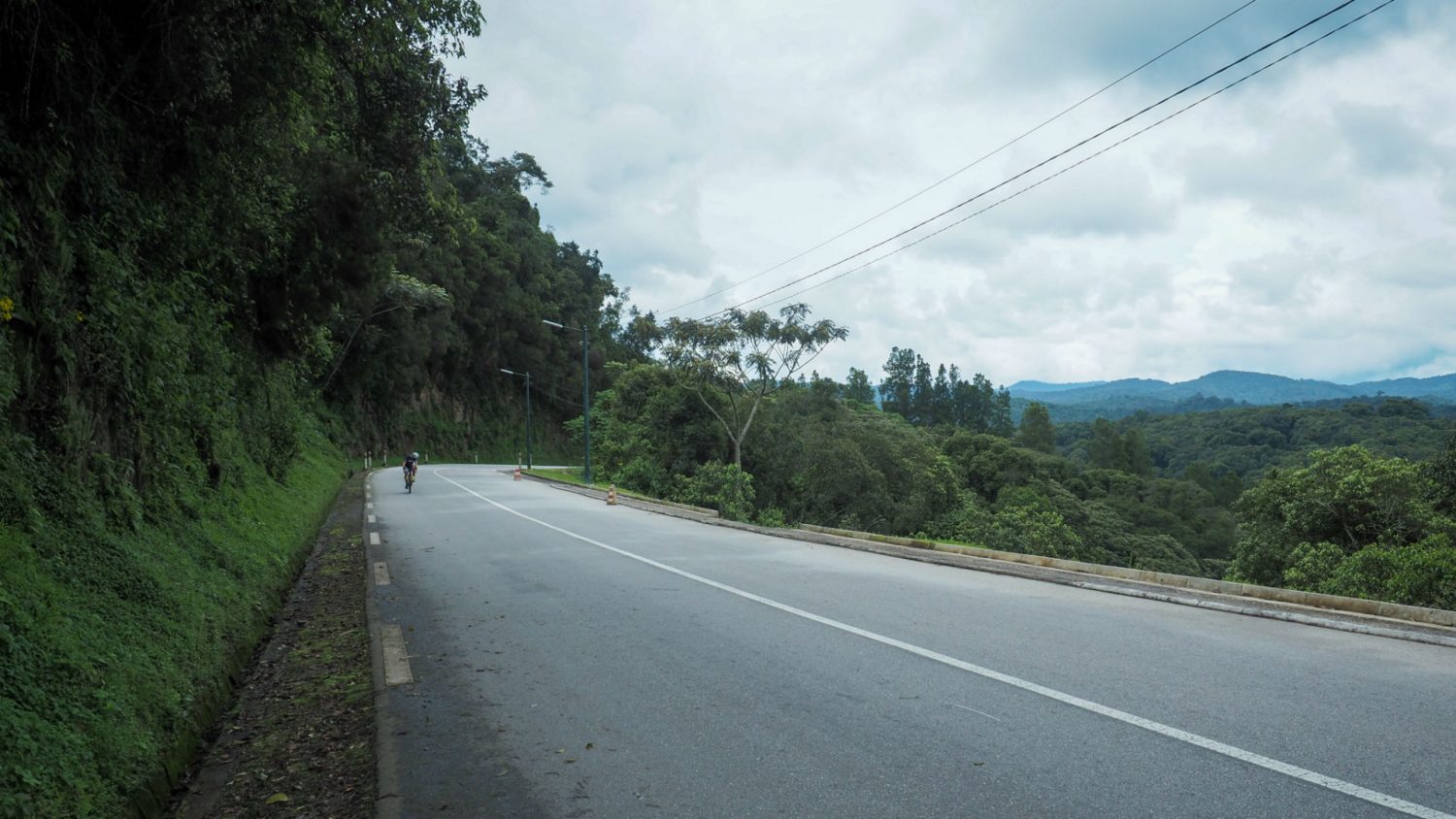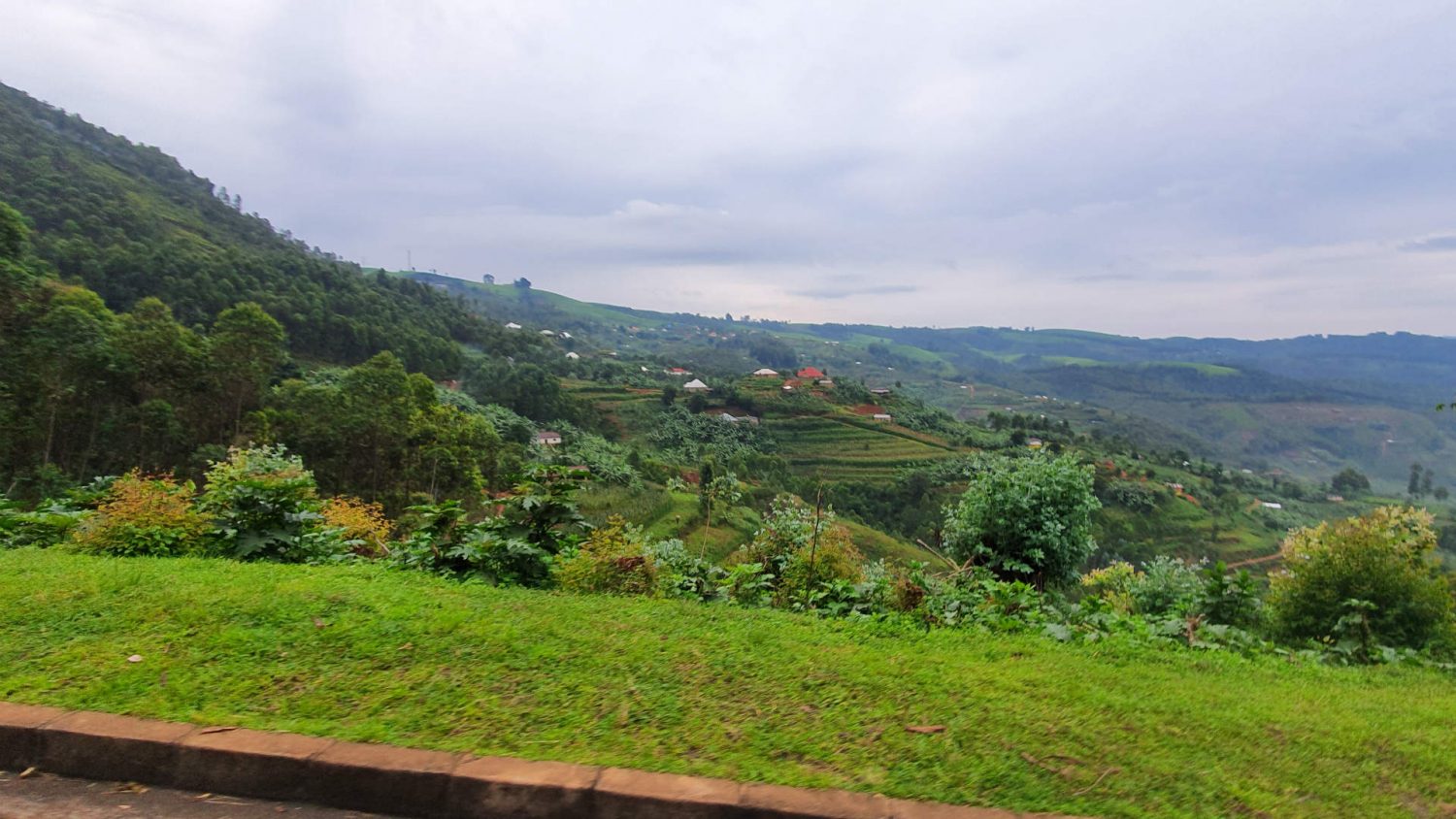 Feeling refuelled, I race onwards across rolling valleys and through afternoon showers as I close in on Checkpoint 4. I arrive at around 14:00 and look at the tracking page to see that my lead is intact. Shawn and Niel are now close to each other, but the gap to me remains the same. I have ridden 500 kilometres and climbed over 9,000 metres (both personal records) to take myself from eighth place to second.
But I know I cannot afford to rest for long. If I waste time here, this epic effort will have been for nothing. I need to get some food and rest, then push on for the finish whilst there is still daylight between me and the chasers. There are just 177 kilometres left to go. (Read Part 3 here)
*Photos kindly supplied by Race Around Rwanda. Credit goes to all the photographers but especially to Ryan Le Garrec and LeanDro Deldime for their hard work following the race during all hours and conditions*
Ride 2 Stats:
498km – 9,155m climbed – 19.1 kmph average – 26:07 moving time and 30:43 elapsed, followed by 2:18 recovery
Strava here